Other Practice Areas
Marvin is a senior lawyer, possessing a record of achievement in corporate-commercial litigation and administrative and public law. Cases have involved competition, construction, corporate governance and shareholder remedies, cross-border litigation, drug and alcohol testing, securities, tax, insurance, directors and officers fiduciary duties, torts, transportation law, professional liability, and constitutional/human rights.
A major contributor to the legal profession, co-authoring several books and writing numerous articles. Founding member of the Chief Justice of Ontario's Advisory Committee on Professionalism, and a member of the Private Court of Ontario and ADR Chambers Inc. Appointed by the Chief Justice as a member of the Civil Rules Committee, pursuant to the Courts of Justice Act (Ont.).
For more information, please choose from the following:
Commercial Arbitration Law Firm Of The Year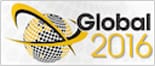 ∇----NEW----∇