Commercial Litigation
Resolving Commercial Insurance Disputes:
Marvin J. Huberman, LL.M (ADR) C.Arb, certified specialist (civil litigation), is senior litigation counsel with over 30 years of experience in Toronto. He litigates commercial insurance disputes and acts as a mediator and an arbitrator throughout Ontario.
Multifaceted Approach To Dispute Resolution:
Throughout a lifetime of practice, Mr. Huberman has built a proven record of success in helping clients pursue equitable and practical dispute solutions. He believes firmly in using ethical means to pursue ethical ends and uses an approach centered on a combination of three key factors:
Incisive factual and legal analysis
Insight into the human dimension of conflict
Commitment to the highest levels of professionalism and integrity
Insurance Disputes Litigation:
As a lawyer, Mr. Huberman has experience litigating a gamut of insurance-related claims, including those involving:
Directors and officers
Professional liability
Business interruption
Construction claims
Fire, flood and disaster recovery
Motor vehicle accidents and salutatory benefits
Mr. Huberman is also an appointed arbitrator for the Financial Services Commission of Ontario (FSCO). He has written arbitration decisions rated in the top 10 insurance/accident benefits cases of Ontario and is available to arbitrate on salutatory accident benefit cases and loss-transfer disputes throughout the province.
Consult With Mr. Huberman About An Insurance Dispute:
Mr. Huberman is available to act as a litigator or an arbitrator on a wide variety of insurance disputes. To arrange an initial meeting, call 416-646-1372 today or email the firm via the site's online form.
Commercial Arbitration Law Firm Of The Year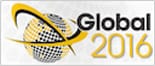 ∇----NEW----∇